The way to approach this is to see what other people have done ....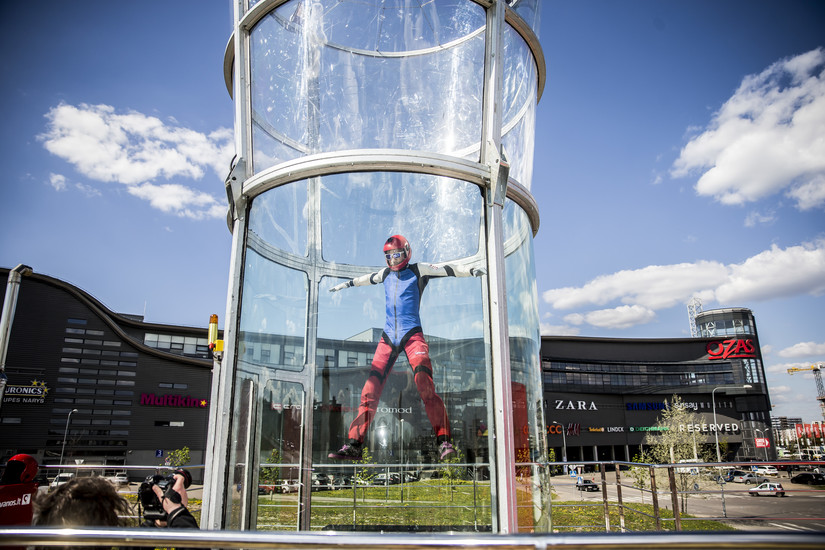 This is about 8 feet diam , it's for people to fly in , so the velocity will be much greater than you require ....Are you sure you want 8 feet dia....??? and your velocity is quite low ...
The biggest challenge is getting a smooth non turbulent flow .... so it's not a good idea to have a fan pushing air through the orifice in your sketch ....
If i were doing this I'd look at a fan like this ....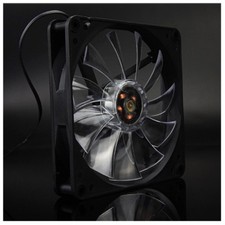 Only $3 including delivery (eBay) 12 cm square .... it will give the sort of air velocity you are looking for , backpressure in your wind tunnel will be small ....
Buy one of these to check out the air speed , if looks promising then 4 hundred of these joined together (in parallel) will push a smooth air flow over the area you require , you will probably also need a grid of baffles through which the air flows to get a perfectly smooth flow ...
you can also build up slowly , perhaps buy 16 , build a 4x4 tunnel (half a meter by half a meter) ... flow is easily adjusted by changing the voltage
One fan is 3.6W ...you will need about 400 for 8 foot square.... less than $1000 ..... 1.44Kw .....that sounds about the sort of power you will need ....
Also you will probably not need a frame for these fans , tied together at the corners with wire through the small fixing hole , they should form a fairly solid matrix ..
Going the other route of one , or a few big fans will be more expensive , consume more power and make a very turbulent flow ...